Last 10th October held the EXPO 2020 Dubai, after its postponement due to the pandemic. The theme of the event was Connecting Minds, Creating the Future which focused on Opportunity, Mobility and Sustainability. Italy was one of the attendants together with 200 countries in a dedicated pavilion.
Our CEO, Marco Cappellini, had the opportunity to be among the protagonists in the mission Florence Capital of Beauty and Well Made, together with: Florence Confindustria; City of Florence (in the presence of the Mayor Dario Nardella), CR Florence Foundation, Maggio Musicale Fiorentino, Uffizi Galleries, Florence Chamber of Commerce, University of Florence and many others. It was a unique opportunity for the business system, where companies could increase direct foreign investments and stimulate multidisciplinary international collaborations.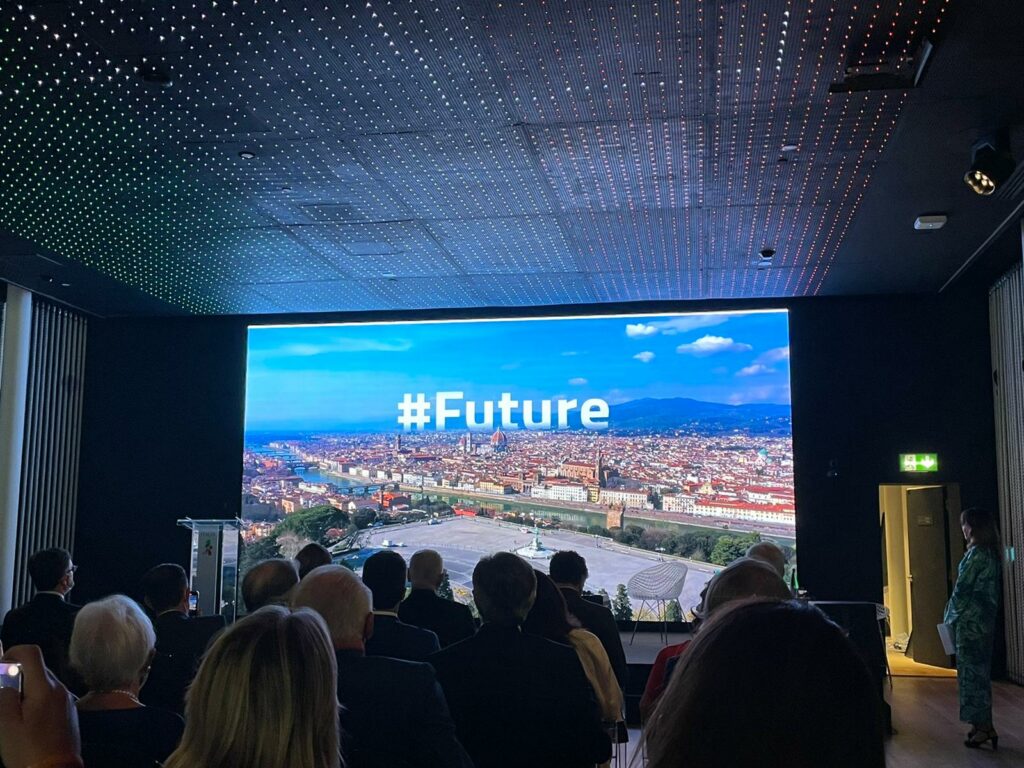 Marco represented a group of Florentine societies involved in the development of innovative technologies, and he also introduced the same ones created by Centrica in the last years, for the enhancement and dissemination of cultural heritage: Renaissance Experience, immersive exhibition, EdTech ArtCentrica cloud application and other experiences of virtual reality.
You can see the speech from minute 44:00. Click on the video below:
Returning to ArtCentrica, we want to remind you that our platform offers schools and Universities new learning and teaching methodologies, and thanks to its innovation it has won the Third Call of IMPACT EdTech.
Marco also announced The greatest wildlife photographs virtual exhibition at the National Geographic museum in Washington, powered by ArtCentrica Platform. The exhibition, presented next November, will be an innovative way to show photographs that have made National Geographic famous all around the world.