Il 10 ottobre scorso si è tenuto l'EXPO 2020 Dubai UAE, dopo il rinvio dovuto alla pandemia. Il tema della manifestazione è stato Connecting Minds, Creating the Future (collegare le menti, creare il futuro) e incentrato su Opportunità, Mobilità e Sostenibilità. L'Italia ha partecipato insieme a 200 Paesi, con un padiglione dedicato.
Il nostro CEO, Marco Cappellini, ha avuto la possibilità di essere tra i protagonisti della missione Firenze Capitale del Bello e del Ben Fatto. Insieme a lui: Confindustria Firenze; Comune di Firenze (alla presenza del Sindaco Dario Nardella); Fondazione CR Firenze; Maggio Musicale Fiorentino; Gallerie degli Uffizi; CCIAA Firenze; Università degli Studi di Firenze e molti altri. Un'occasione unica per il sistema imprenditoriale; le aziende sono state messe in condizione di poter incrementare gli investimenti esteri diretti e stimolare collaborazioni internazionali multidisciplinari.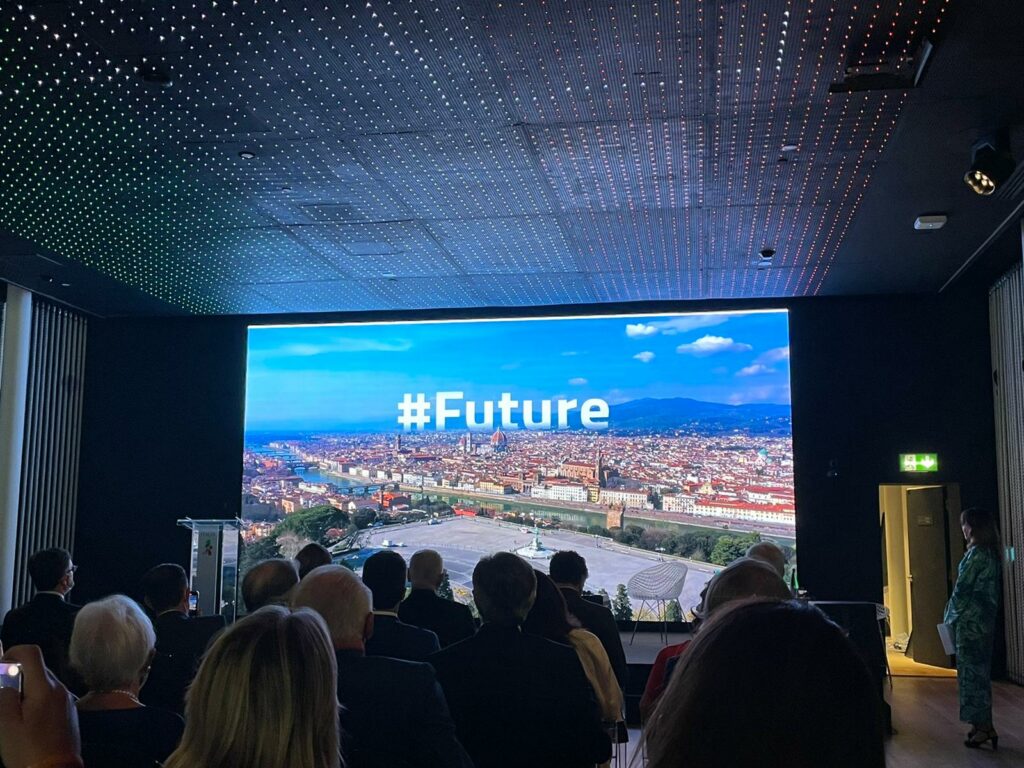 Marco è stato chiamato a rappresentare un gruppo di attori fiorentini impegnati nello sviluppo di tecnologie innovative, inoltre ha fatto conoscere le stesse realizzate da Centrica negli ultimi anni, destinate alla valorizzazione e diffusione del patrimonio culturale: la mostra immersiva Renaissance Experience, l'applicazione cloud EdTech ArtCentrica e altre esperienze di realtà virtuale. 
Nello specifico di ArtCentrica, ci teniamo a ricordare che la nostra piattaforma offre a scuole e Università nuove metodologie di apprendimento e insegnamento, e grazie alla sua innovazione ha vinto la Terza Call di IMPACT EdTech. 
L'intervento è disponibile dal minuto 44:00, cliccando sul video qui sotto: 
Tra le nuove esperienze di apprendimento realizzate da Centrica e annunciate durante il pitch di EXPO 2020 Dubai, anche la mostra virtuale The greatest wildlife photographs – al museo di National Geographic a Washington – realizzata grazie ad ArtCentrica Platform. La mostra presenterà in modo innovativo le fotografie che hanno reso National Geographic famoso in tutto il mondo. 
Foto credits: © italyexpo.2020