ArtCentrica at FuturED's Demo Day
Last May 26th, the ArtCentrica team participated in the FuturED Demo Day, the last stage of the acceleration path promoted by H-FARM and CDP.
Our CEO Marco Cappellini held the presentation pitch of ArtCentrica, our application – since a few months also a startup – developed for Schools and Universities, with which we want to innovate the traditional teaching and learning method of Art History, giving teachers a digital tool that engages students in the study of the subject.
Also with Marco were Michele Ancillotti (Marketing & Sale) and Jonela Llaci (Art Director) from ArtCentrica.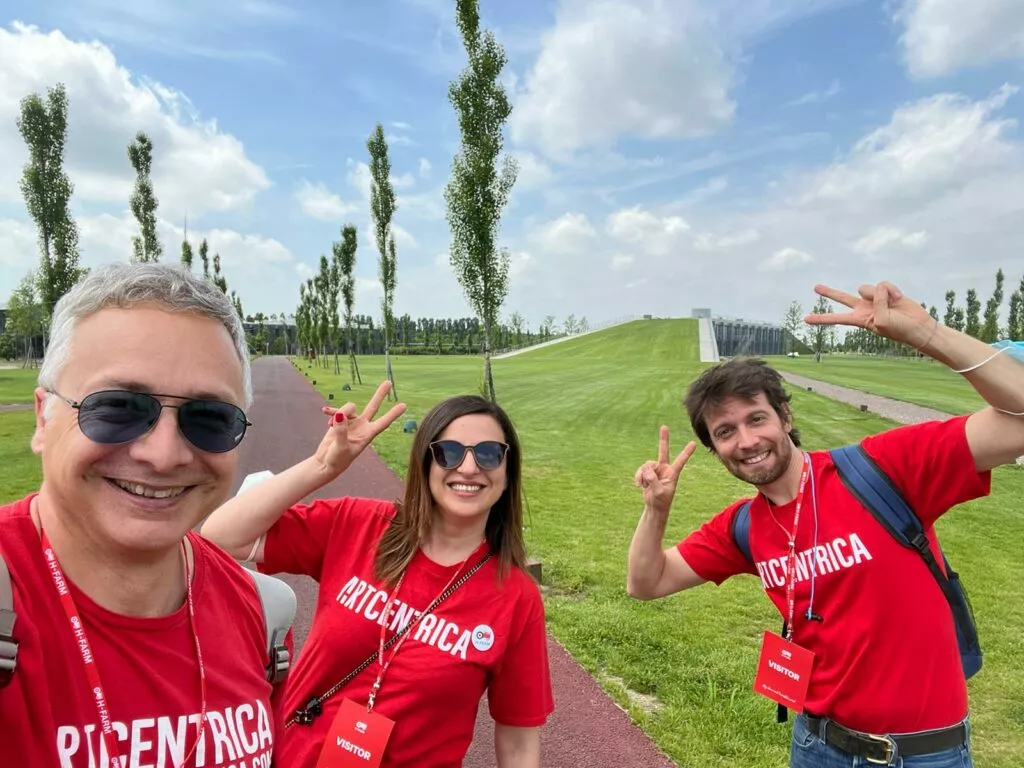 The pitch was aimed at investors and was a moment of discussion and networking among the various players in the Italian entrepreneurial ecosystem.
We want to thank all the people who supported, listened and advised us throughout FuturED. They have been an invaluable guide, and we will treasure every lesson. Special thanks also go to the friends who continue to believe in our project: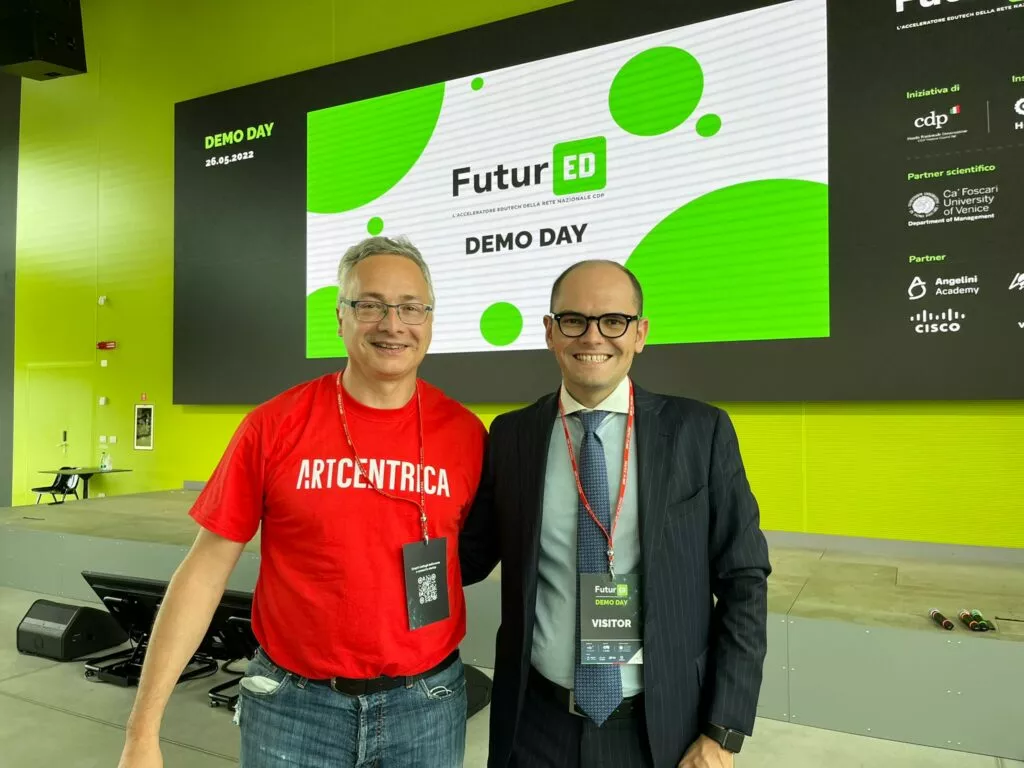 Edoardo Nicolini of Social Venture GDA Foundation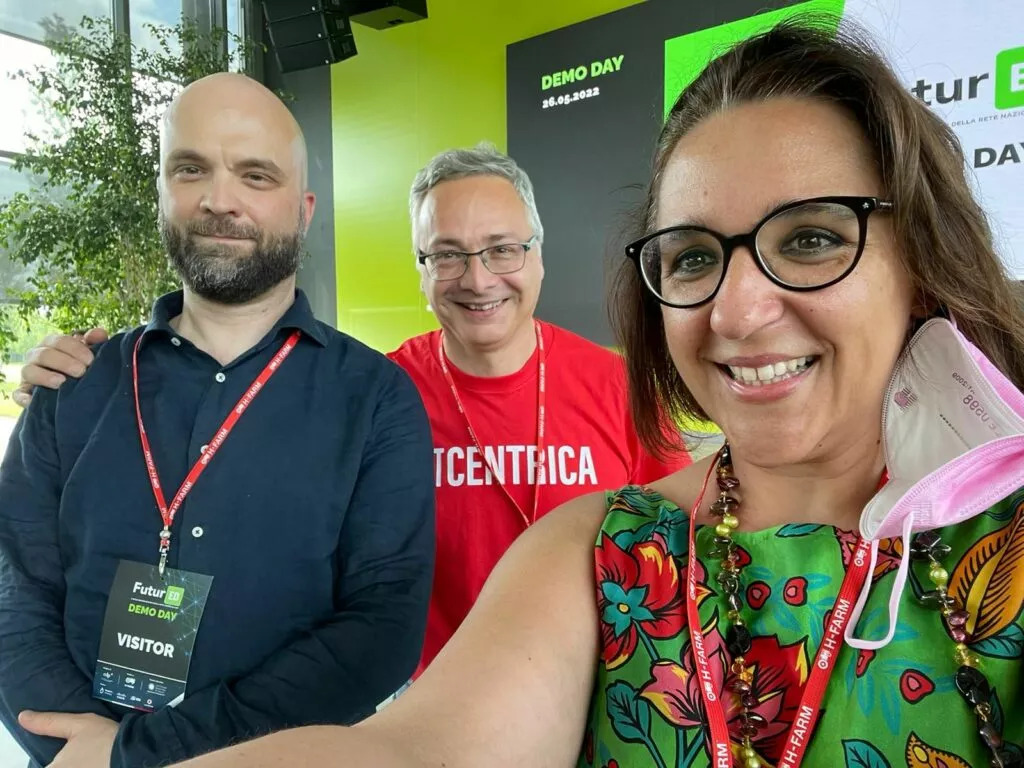 Enrico Poli and Donatella Solda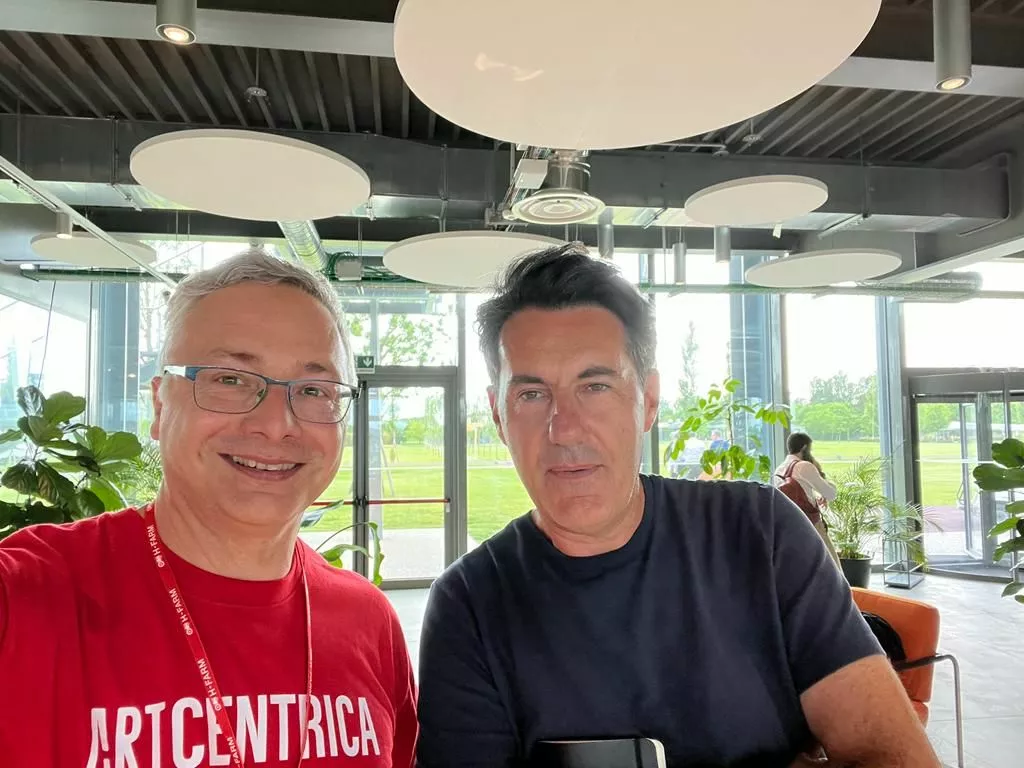 and Riccardo Donadon.
Finally, we also congratulate all the other startups that, together with us, have been protagonists of this journey: BEYOND THE BOX, FABA, Feed Their Minds, LOOP, SiriusGame, Usophy Kids and WhoTeach.
As a reminder, for those who missed this edition but would like to see ArtCentrica in action, please note that a free demo can be booked at www.artcentrica.com.