I nostri lettori saranno felici di sapere che, sul numero di febbraio de Il Giornale dell'Arte, troveranno un'interessante intervista al nostro CEO Marco Cappellini, a cura di Elena Correggia. Marco ha condiviso con Il Giornale dell'Arte i principi etici e professionali su cui si basa Centrica, sottolineando come l'azienda abbia contribuito positivamente a valorizzare il mondo dell'Arte con oltre vent'anni di esperienza nel settore delle tecnologie digitali.
Qual è il nostro modello di business? Perché i musei dovrebbero scegliere ArtCentrica per promuovere le proprie collezioni? Chi sono i nostri partner e quali sono le caratteristiche di ArtCentrica?
L'intervista sarà presto disponibile sul sito ufficiale: Il Giornale dell'Arte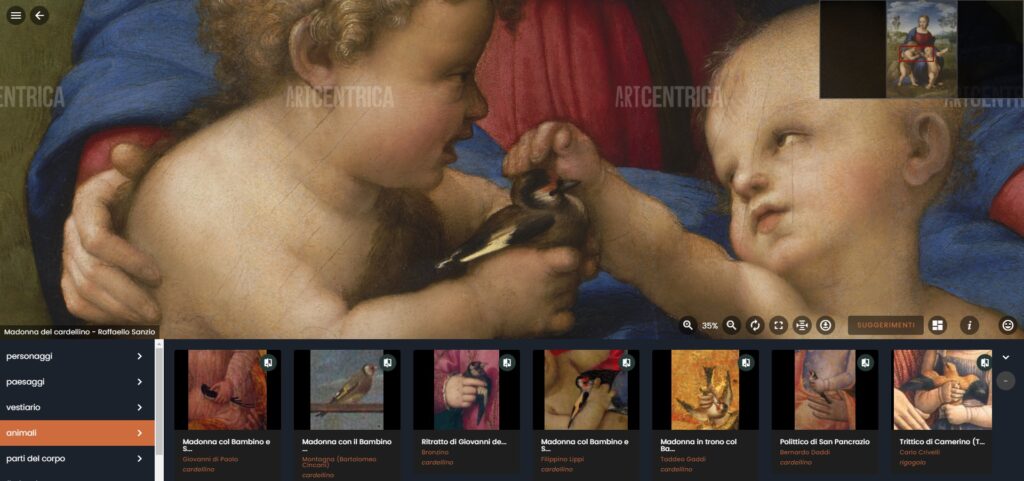 Registrati e prova gratis ArtCentrica per 10 giorni!
N.B. Non è previsto alcun costo aggiuntivo allo scadere della prova. 

Su ArtCentrica trovi una selezione di opere delle Gallerie degli Uffizi, Pinacoteca di Brera, MET, Rijksmuseum, Istituto Centrale della Grafica, Museo Egizio, Cleveland Museum of Art, Finnish National Museum, Reims, Fine Arts Museum, SMK (Statens Museum for Kunst), Staedel Museum and 30 Florentine Views!