Last August 2nd, part of the digitization department's team – Paolo De Rocco (COO, CKO) and Pamela Ferrari (Digital Archivist) – were busy in the acquisition campaign of "La Madonna della Scala," by Michelangelo, exhibited at Casa Buonarroti in Florence.
It is one of his earliest masterpieces, sculpted at only 15 during his apprenticeship in the Garden of San Marco under Bertoldo, Donatello's last apprentice.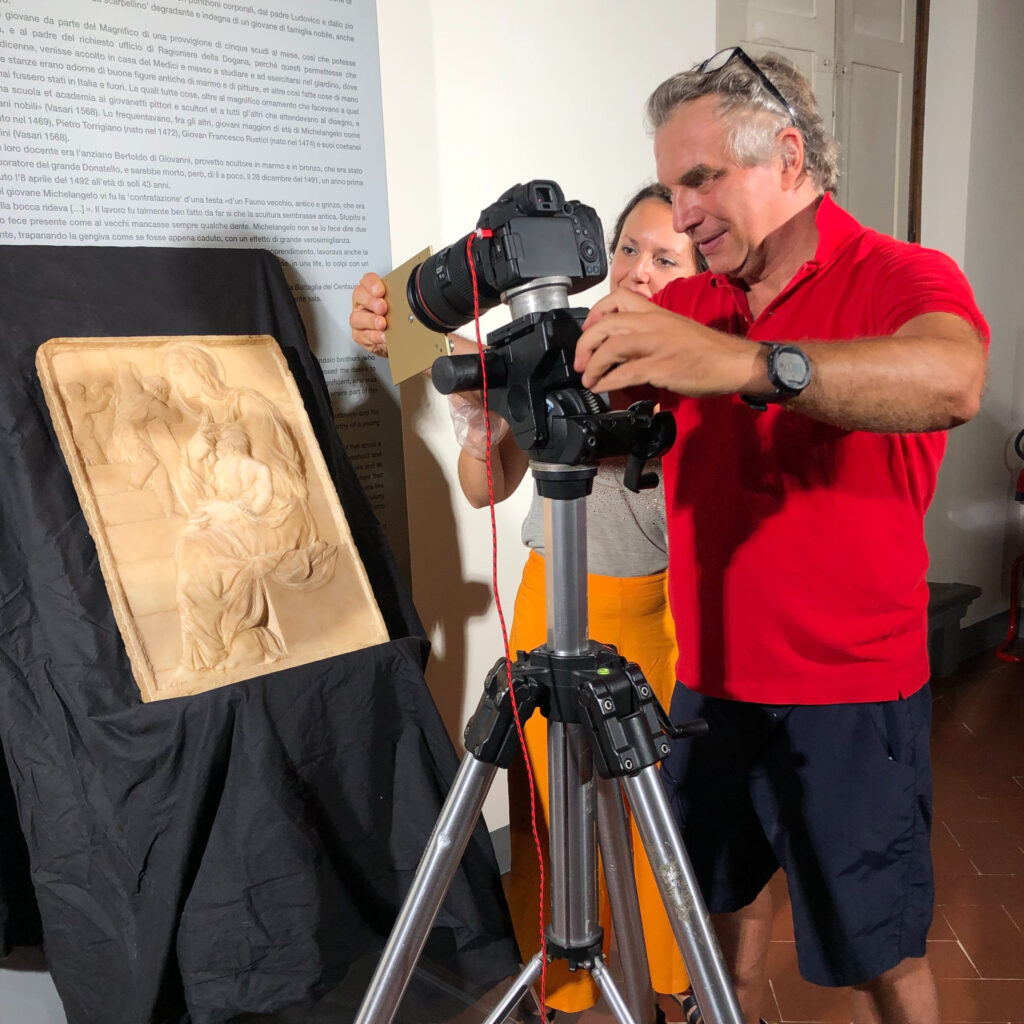 The digitization of this work will allow visitors to explore it in every detail, both on the recto (front) and verso (reverse); it will also be a valuable resource when the famous "stiacciato" is placed elsewhere for exhibitions, restoration operations etc.
Although physically not accessible to the public, "La Madonna della Scala" will still be digitally available for appreciation and study, thanks to ArtCentrica.