In the days 15, 16 and 17 March 2019 Centrica previews the first version of Brera Cloud, during Milano Digital Week at the Pinacoteca di Brera.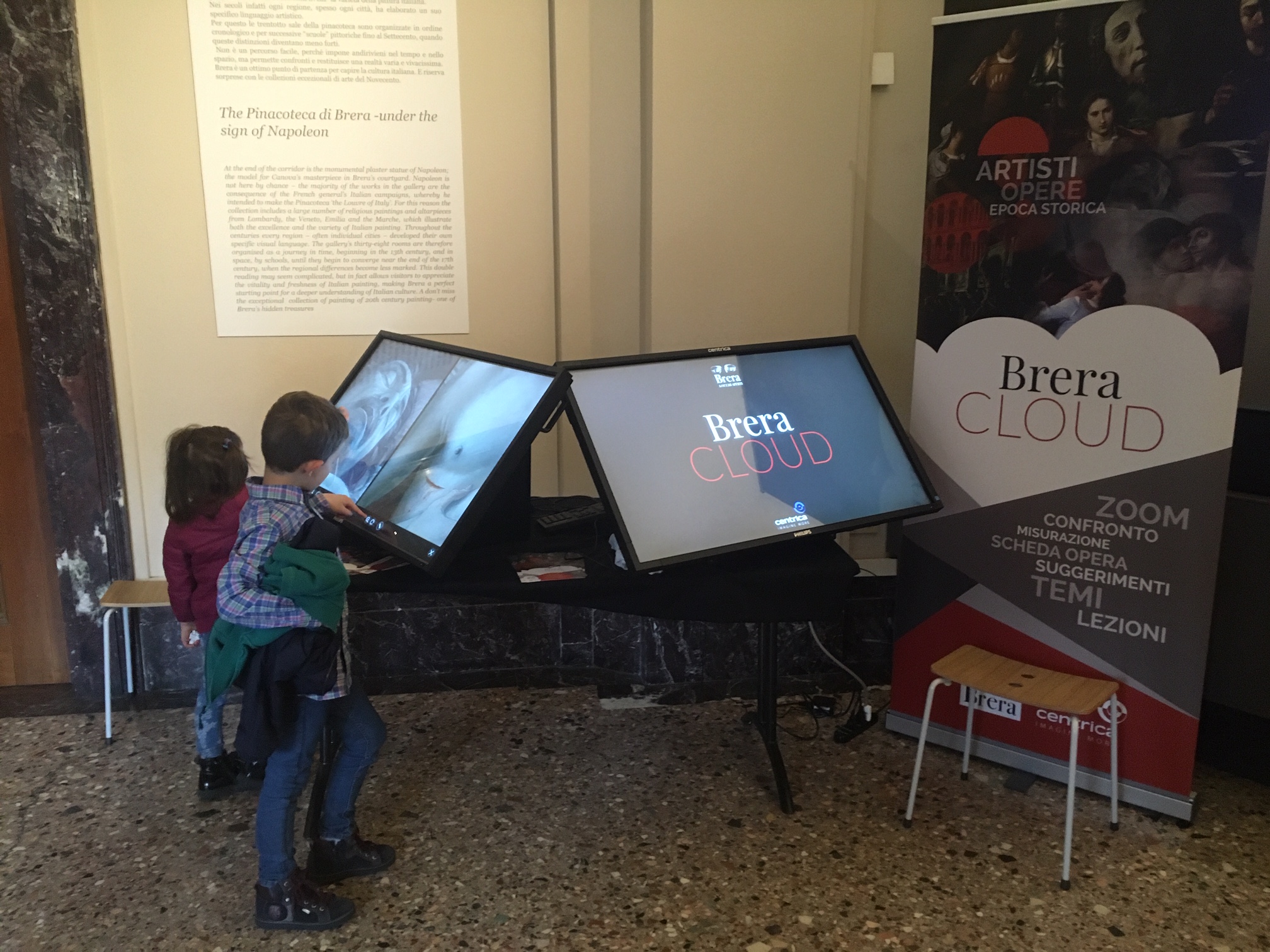 Brera Cloud allows you to bring the teaching of art in schools, research institutes and all art enthusiasts, at a level of excellence.
Through Brera Cloud you can see in every detail some masterpieces of the Pinacoteca di Brera, compare them, measure them, discover the correlations between a detail of a work and other works/details, visualize them through an interactive timeline.
The works include: Mantegna's Christ died, Raphael's Marriage of the Virgin, Francesco Hayez' The kiss and Pietro Rossi, Caravaggio's Dinner in Emmaus, Tintoretto's Discovery of the body of St. Mark, Giovanni Bellini's Pietà, Donato Bramante's Christ at the column, Lorenzo Lotto's Portrait of Laura da Pola.
Brera Cloud is based on the Centrica Platform, on which is based also Uffizi Touch.