Lo scorso giovedì 15 settembre, Marco Cappellini ha vestito i panni di docente alla Scuola Superiore Sant'Anna di Pisa, dove ha tenuto una lezione in occasione dell'evento Il Bello di Pisa Summer School. The Beauty of Innovation and Entrepreneurship.
L'iniziativa ha avuto luogo grazie a Progetto Erasmus+, Integrated Interdisciplinary Education Module on Art, Entrepreneurship, Innovation and Science.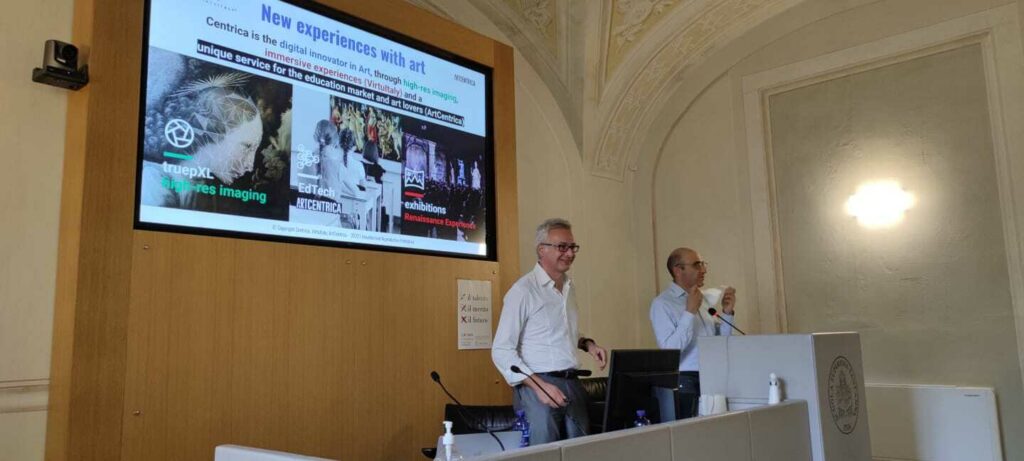 L'intervento di Marco, New experiences with Arts – Centrica, si è focalizzato sulle innovazioni digitali sviluppate da Centrica per la valorizzazione del patrimonio culturale: dai progetti di digitalizzazione, alle mostre immersive, alle piattaforme interattive destinate all'EdTech come ArtCentrica.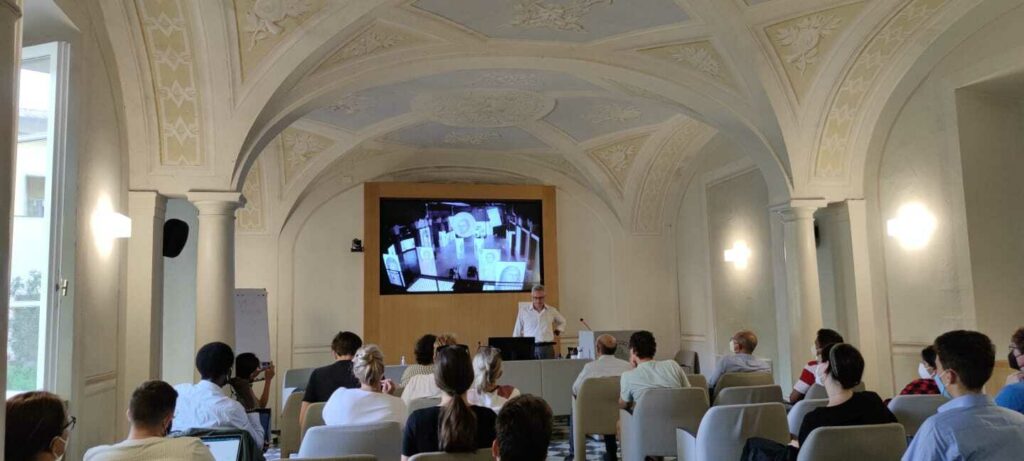 È stata davvero una bella esperienza, motivo per cui i ringraziamenti sono d'obbligo.
Ringraziamo Marco Bonaglia per l'organizzazione e il supporto, Alberto Di Minin, Giovanni Schiuma e Norma Rosso per le interessanti valutazioni sui possibili sviluppi di ArtCentrica. Complimenti anche ad Alfonsina Pagano e a Sonia D'Arcangelo per quanto presentato.
Ultimo, ma non per importanza, un ringraziamento speciale a Luigi Nicolais e Fabio Boiani per quanto fanno con COTEC Italia per favorire l'innovazione nella fruizione dei beni culturali.