ArtCentrica cloud application was awarded with That's Geography special track by National Geographic, during the Global EdTech Startups Awards (GESAwards) final, last January 23rd. GESAwards are promoted by MindCET, a center for innovation and technological development in the educational sector.
This prize is very important for Centrica, because of the large turnout in the competition from the most promising Edtech startups in the world. Company participated in the initiative with its startup VirtuItaly and presented its innovative solutions for EdTech future in Art and creativity sectors.
Vicki Phillips, Executive VP and Chief Education Officer of the National Geographic Society announced ArtCentrica victory:
[…] We were looking for innovative solutions that would bridge the gap between projects, geographic skills and students. The winner is ArtCentrica, a cloud application that helps students see art through multiple points of view, and make connections between a variety of elements: nature, culture, history, places.
ArtCentrica platform makes art accessible to young people around the world.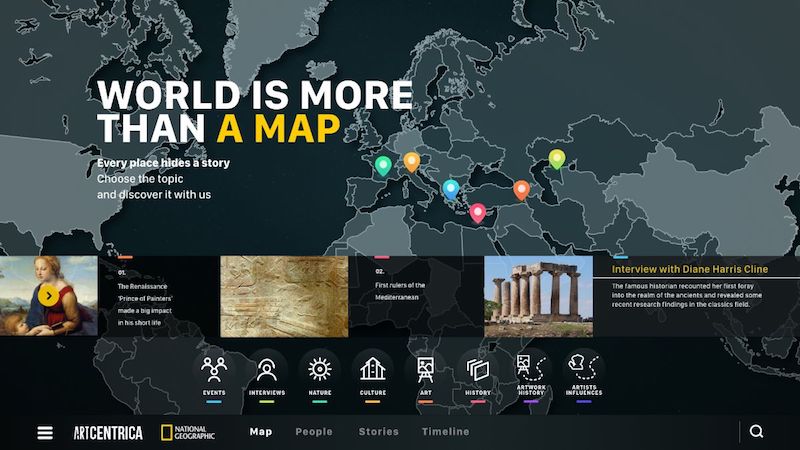 Marco Cappellini, Centrica CEO, said about National Geographic award:
It's a very important recognition and a great incentive to continue innovating the learning experience through ArtCentrica. The work that MindCET is doing with GESAwards to bring out the most innovative ideas in the EdTech sector is truly invaluable.
Try ArtCentrica for 10 days free HERE!